UPCOMING 2018-2019
MULTI DIVERSE WELLNESS RETREATS

INTUITIVE HEALING RETREAT
BY KATIE O'MALLEY

SEPTEMBER 14-21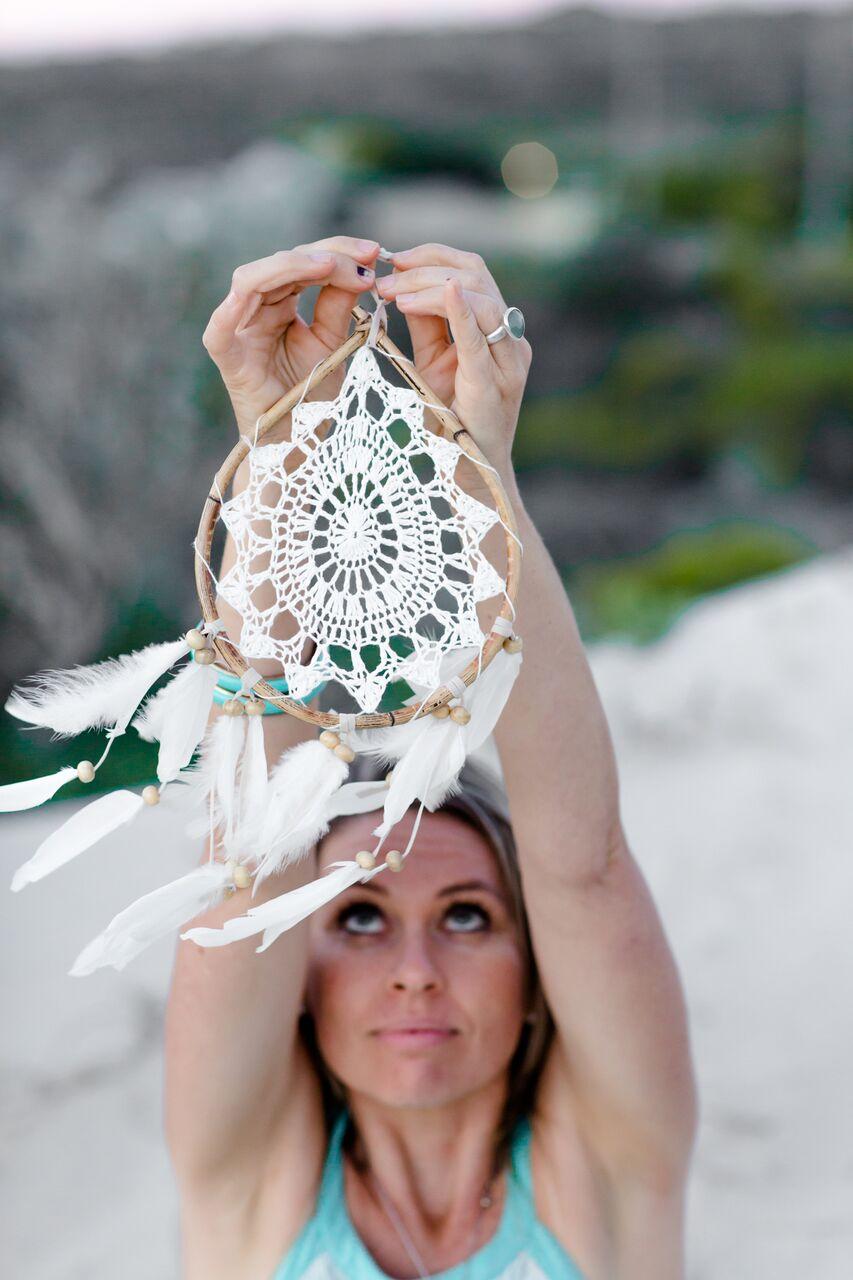 Join a group of amazing women through an embodied journey and intuitive teaching of the sacred, of the feminine. Katie O'Malley founder of www.ignitinghearts.com invites you to share an incredible seven-day retreat that will create deep change and memories to last a lifetime. A place where women can tap into our intuitive wisdom and remember our gifts to be held, and to heal. It's going to be magic.
You may have studied various modalities, or be on quite a journey already, maybe you just know its time, like your soul is calling you to do something for you. We always know when it's time right?
The Bali Intuitive healing retreat is part of learning the tools for healing yourself and others with a combination of over 10 different healing modalities. This is a beautiful journey back to the heart of you where everything in the retreat has been put together in such a way that brings everything magical to you. Workshops will be held daily during the retreat, along side daily meditation, yoga and rituals to align with the highest version of you. You will also be learning how to remember your unique GIFTS and how to initiate and channel healing.
During the retreat you will learn the wisdom and core foundations of healing which have been especially put together in a way where you will journey and experience Mamma Bali's most incredible healing power. Together we will go on a journey through sound healing, ceremony, water blessings and so much more, these experiences will be delivered from world leading practitioners, along with Katie's 20 years of expertise.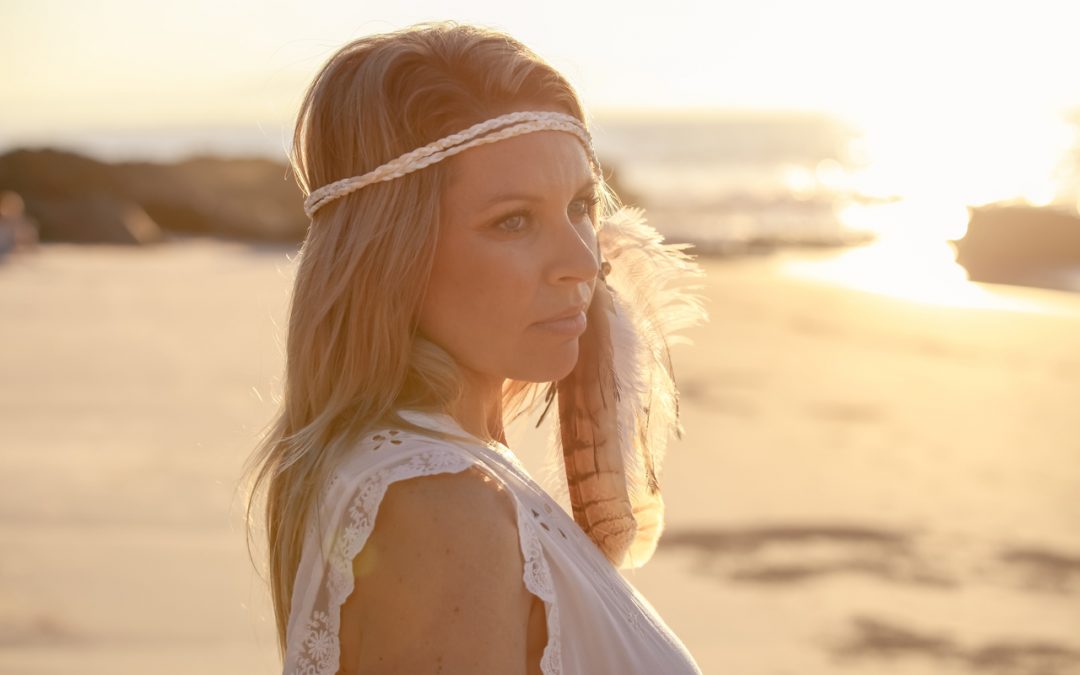 ABOUT KATIE O'MALLEY
A holistic therapist and a proud mother of four beautiful daughters. Katie shares over 20 years' experience in the healing industry of embodiment, psychology, somatic therapy, healing, physiology, shamanism, breath work and mindfulness, with her unique energy, knowledge and passion that will inspire you to change the way you live and embrace the power and life force of your own energy. Her programs are designed to deliver a powerful combination of clinical, therapeutic and energetic practices. Katie supports individuals during their major life transitions offering education programs to discover new paths in life.
WHAT IS INCLUDED


Delicious food to nourish your body
Welcome gift
Daily yoga, meditation, prayer & rituals
Airport Transfers & Accommodation at Villa Gaia
A powerful life transforming retreat training
The Intuitive Healing Training 7 Day intensive journey
Personal growth stepping into deep healing
Personal time for reflection, daily ritual and listening to your intuition
Practical training hands on skills taught with fun
Deeply held supportive space for growth
Professional guidance to be embody your wisdom
Rewire old patterns to unleash the new you
Cultivate feminine power and balance
Sacred ceremony and ritual
Journey through discovery and healing
Take home skills, and teachings for facilitating healing
Practical workshops and business techniques
Deepening the Principles for healing through amazing experiences at Tirta Empul Holy Water Spring Cleanse & Sound Healing at Pyramids of Chi
DAKINI WISDOM WRITERS & MEDITATION, YOGA RETREAT
BY KATHLEEN & KASHA

OCTOBER 29- NOVEMBER 4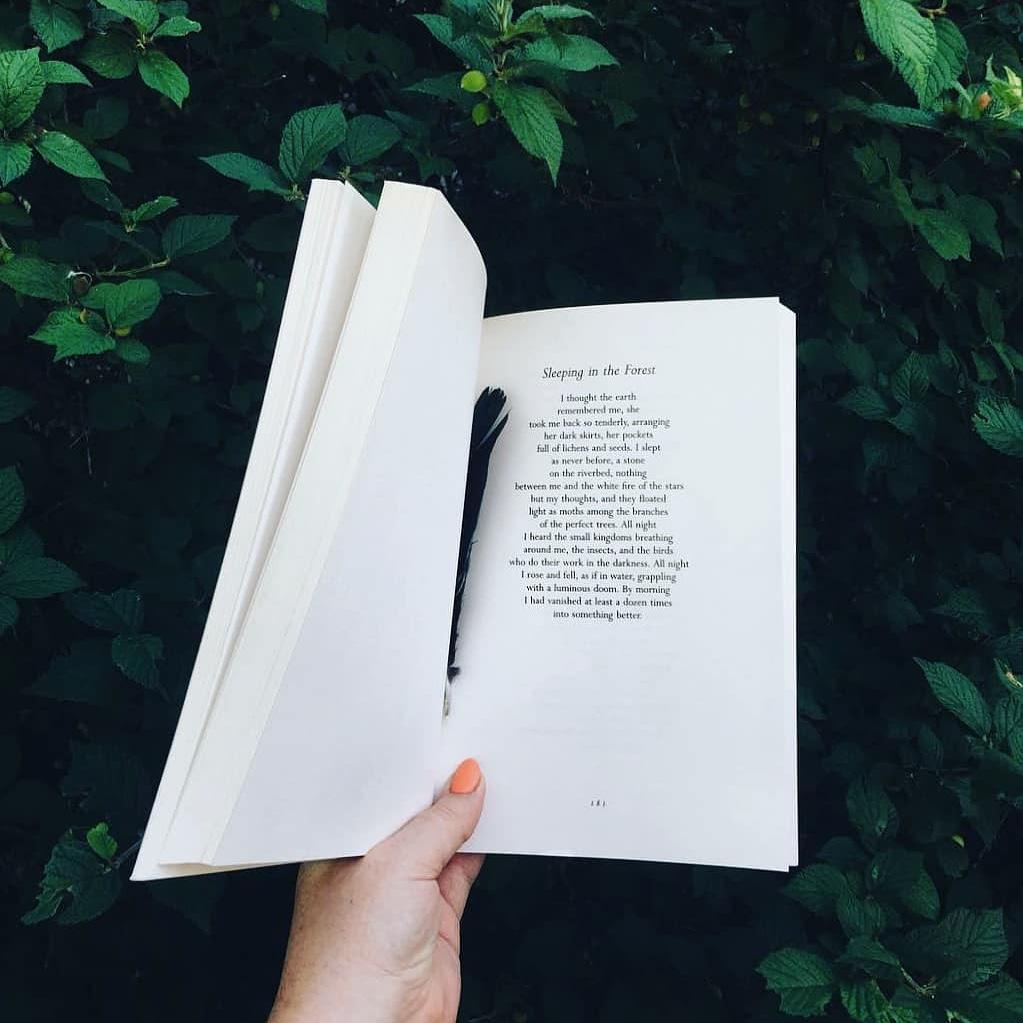 Spend a week engaging your body, mind, and spirit in creative and restorative practices of writing, meditation, and yoga with time to explore the magical Island to the Gods and Goddesses! Directly following the 2018 Ubud Writer's and Reader's Festival, Wisdom Publications' author Kathleen Willis of
The Blue Poppy and the Mustard Seed: A Memoir of Loss and Hope,

will lead a retreat geared to generating new work or refining existing manuscripts; finding your voice; honing your skills, and beginning or deepening a daily meditation and yoga practice.
Each morning begins with an hour of Tibetan meditation and Flow yoga. Jumpstart you daily writing time with a craft talk and writing prompts followed by a healthy breakfast of tropical fruits and traditional Indonesian dishes.
Enjoy time during dedicated quiet hours at the retreat house or adjourn to a local café or rice field to write for a good portion of the day. There will be opportunities in the afternoon to enjoy excursions to a holy water temple for purification, and ancient meditation caves, as well as other interesting sights. We'll gather in the early evening for a writing workshop followed by a meditation and restorative yoga session before adjourning for dinner and evening activities in the lively village of Ubud, Bali's art and cultural capital.
This retreat is appropriate for all levels and all genres. Whether you have always wanted to write and are looking for inspiration and guidance, or you are a seasoned writer looking for time and accountability to finish a project this retreat will be transformative and rewarding.
About Kathleen & Kasha
---

Kathleen Willis

holds a Master of Fine Arts in creative writing, and is the author of

The Blue Poppy and the Mustard Seed, a Memoir of Loss and Hope

. Her work was anthologized in Best Buddhist Writing 2009, published by Shambhala; Random House. She has been a manuscript consultant and instructor of creative writing for the U.S' leading writing center Grub St. in Boston for nearly 10 years.
Kathleen also holds a Master of Divinity in theological studies. She has been a practicing Buddhist in the Tibetan Vajrayana tradition for thirty years. She is authorized by Lama Migmar Tseten of the Sakya Institute for Buddhist Studies to lead Green Tara and other Tibetan Buddhist meditation practices. She is also a Level II Reiki practitioner.
Kathleen is also a full-time Buddhist Hospice Chaplain and mother to two teenagers.
---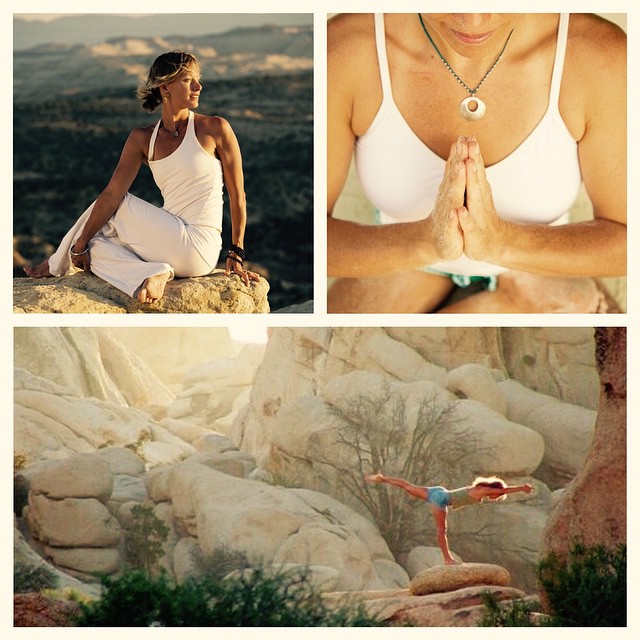 Kasha Rigby

was raised in the green hills of Vermont, but was lured to the west for university, falling in love with the broad landscapes as a dedicated skier and mountain climber. Devoted to climbing and skiing, combined with humanitarian and disaster relief work, the list of wild places she has explored is vast and growing. She has traveled the world as a sponsored athlete with The North Face and out of persistent curiosity. Her work as a wilderness guide provides opportunity to share her love of untamed landscapes and diverse cultures with others. She documents her travels with photography, art, and writing and has published with magazines and multiple anthologies.
Kasha credits yoga as one of the sources of her strength and endurance while skiing the world's most extreme mountains and adventuring around the globe. She has been practicing yoga for over twenty years and is a certified instructor of Baptiste Yoga, and Kundalini Yoga under Gurmukh Kaur Khalsa. Her morning session during the retreat will be an inspired flow practice combining the best of both traditions to leave you feeling worked out and ready for a day of stillness while your mind flies with creative fire writing with passion and determination. The evening restorative session is designed to give you respite from the day's engagements and rejuvenate you for a restful night's sleep and the next day to come.
WHAT IS INCLUDED


-Seven nights and eight days in elegant and deeply nourishing Gaia Retreat Center
-Round trip transportation from Denpasar International airport
-Special welcome reception with dinner, opening orientation, and welcome gift
-Morning and evening Vajrayana meditation session with Kathleen
-Morning and evening Flow yoga with Kasha Rigby
-Morning creative writing craft talk with daily writing prompts following meditation and yoga
-Daily gourmet vegetarian breakfast
-Daily focused, quiet-time writing hours at the Villa
-One 30-minute private consultation with Kathleen to discuss your work
-Optional excursions to historic meditation caves and holy water purification temple; transportation and fees included
-Optional beach and surfing day; lessons and board rentals available for additional fee
-Evening workshop to share writing, get peer feedback, and generate inspiration
-Closing night fire ritual ceremony followed by gourmet vegetarian dinner
-Opportunity for Reiki session with Kathleen for an additional fee
-Opportunity for one 15% discount on manuscript consultations with Kathleen for additional fee to be scheduled before or after the retreat
-Opportunity for spa services at very affordable prices from villa Gaia staff massage therapist
-Saltwater pool, sauna, and hot tube at your disposal as is the vibrate vilage of Ubud, the artistic and cultural capital of Bali.
8 DAY WELLNESS & DETOXIFICATION NEW YEAR RETREAT
BY JENNI & CRYSTAL
JANUARY 3-10, 2019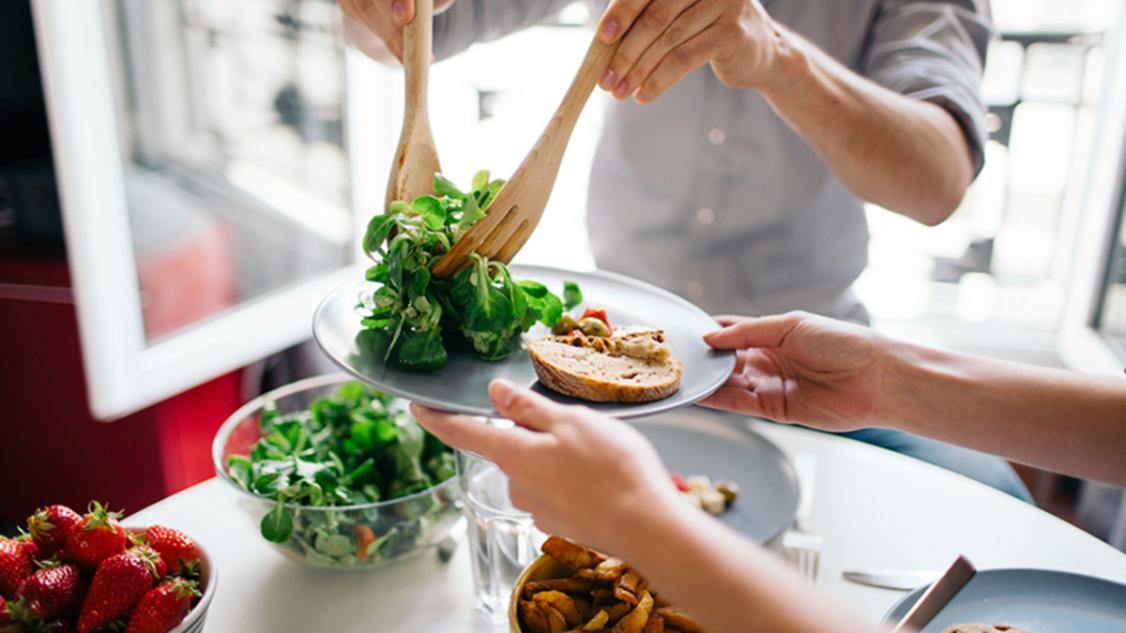 Start your new year with detoxification and practices for whole body transformation and wellness.

Learn to get right into healthy habits in a positive environment with a group of people on the same path. Learn how to achieve real health and vitality longterm. Cultivate your positive mind and body practices in our healing space so that you can bring those habits forth for the rest of your year and beyond.
You will be guided by Jenni Lisacek and Crystal onto a new journey focusing on growth, nourishment and renewal, free from distraction and responsibility at our private sanctuary. You will be empowered with the tools, support, time and space to reflect on your body's needs and address your health concerns
You will have 2 options for food. A deep cleanse option and a light cleanse. If you are opting for a deep cleanse you are recommended to consume an entirely raw diet for the length of your stay. For those who want a lighter cleanse, there will be cooked food available during dinner time.
​Themes: detoxification, yoga, meditation, holistic health, spirituality, personal growth, raw foods, herbs, wellness, reconnection, community, vegan, gluten free, nature, love!
ABOUT JENNI & CRYSTAL
---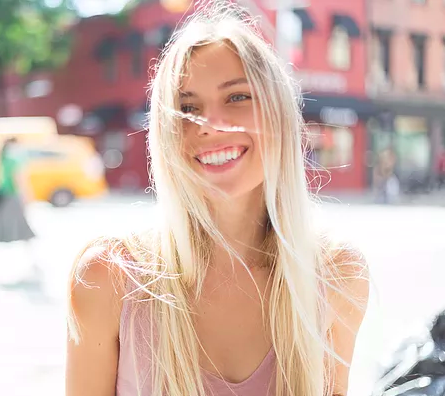 Meet
Jenni Lisacek

, Owner of Earth + Moon Organics healing herbal teas and natural body care and Natural Healing Studio Wellness Clinic in Toronto. Jenni is a holistic health practitioner, certified nutritionist, certified detoxification specialist, herbalist, iridologist and degreed in psychology.
Jenni has authored a book on herbs and their healing powers and has worked with clients to reverse serious degenerative diseases using food, herbs, lifestyle practices, psychology and spirituality. Jenni is also an artist, photographer, nature lover, animal lover, book worm and yoga lover. She has been vegan for over 6 years and is passionate about sharing this lifestyle with others.
Meet
Crystal Gordon

, a long-time vegan, and Doctor-trained Detoxification Specialist with an expertise in plant-based nutrition, autoimmune dis-ease, hormonal health, digestive wellness, and adrenal fatigue. Taking a unique approach to wellness, she uses nutrition, herbs, and self-care rituals to guide others in repairing their body and relationship with food. Her topics often cover women's wellness, metabolism, emotional eating, and natural beauty.
​

She is the founder of Color Me Kale Coaching programs and transformational wellness retreats. Besides being a smoothie fanatic, she is a self-proclaimed crazy cat lady, avid hiker, animal lover, and law of attraction junkie.



WHAT IS INCLUDED


All transportation including pick-up and drop-off to the airport as well as local transportation to all our retreat run excursions in Ubud
7 nights accommodation at our retreat centre
All Meals Breakfast, lunch, dinner, dessert, juices, coconut water, Unlimited filtered water and herbal tea, Organic, plant-based, gluten free and primarily raw meals designed for optimal health an detoxification
Morning meditation
Daily yin yoga guided by certified instructor (all yoga experience levels welcome)
Access to salt water infinity pool, hot tub, infrared sauna, 4 bikes, library, yoga mats and props
Herbal detoxification compress
Balinese market experience
Nightly groups circles
Plant based and raw cooking demo
Free time to relax, read, explore and heal
Personalized welcome gift
Complimentary natural products during your stay
Discounted spa treatments (massage, colonic, facial, reflexology etc.)
Complimentary wifi
Professional and personal support to assist you in anything you need emotionally and physically through out your stay
1 on 1 holistic health consultation including iris analysis
Mini reiki massage
Group activities for connection, spirituality, growth and manifestation
Health, herb and detoxification lessons
Morning rice terrance walk with local herbal expert
Excursion 1: Water purification experience at Tampak Siring Holy Water Temple
Excursion 2: Historical Temples & Meditation Chambers of Gunung Kawi
THE GODDESS RETREAT
BY UMA SPENDER

January 24 - 30, 2019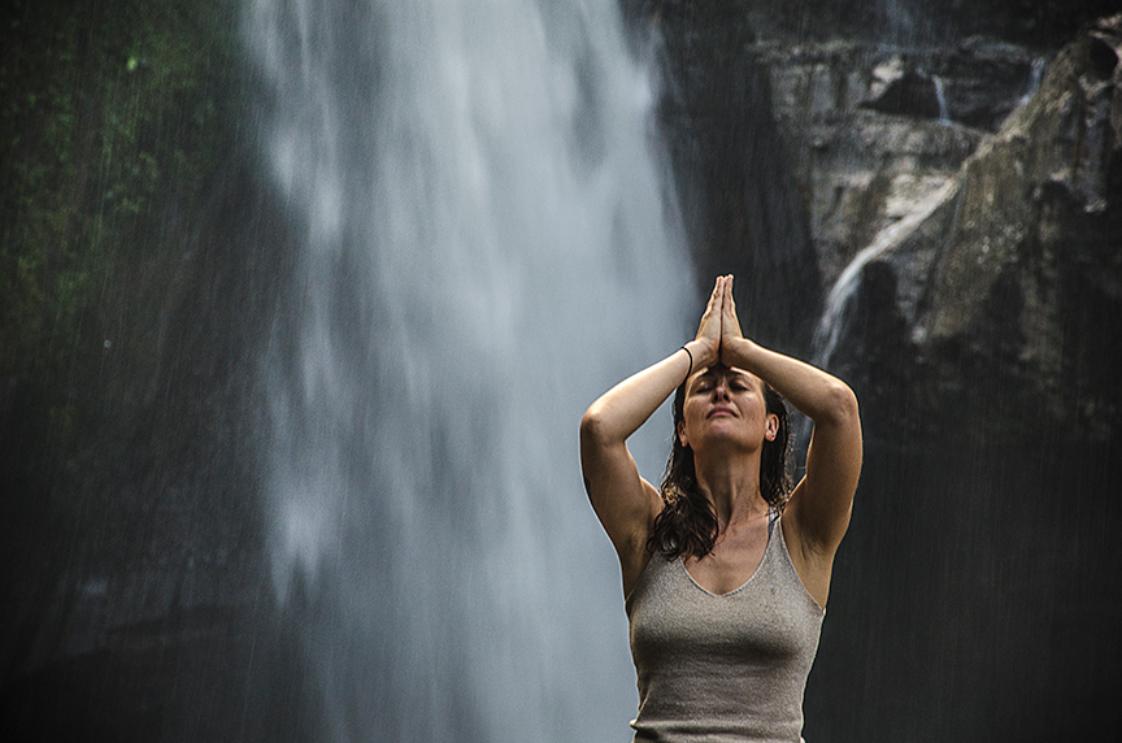 DIVINE FEMININE IMMERSION. SHAKTI TANTRA YOGA. MEDITATION. MANTRA. MYTHOLOGY
A place to unravel, open & bloom. This profound, down-to-earth 7 day retreat led by
Uma Spender
is designed to help you connect with your deepest wisdom and recharge on every level.
Each day we will immerse in the sacred feminine; explore the ancient wisdom of the Goddesses of Yoga Mythology and cultivate presence in our modern lives. A hike up Mt Batur to watch the sunrise and a

water ceremony at Sebatu led by local Balinese priestess Luh Manis are just some of the unique highlights!




WHAT IS INCLUDED

- 6 nights deluxe eco-resort accommodation at Villa Gaia (twin share)

- 6 Morning Shakti Flow Yoga sessions



- 6 Afternoon Deepening Yoga sessions. Including Restorative/ Deep Yin/ Yoga Therapy for Hormone Balancing & Yoga for Deep Healing

- 6 X Morning Sacred Circle & 6 X Evening Circle/ Meditations/ Chanting



- Understanding & Charting Your Cycle - class & open discussion

- Delicious & Healthy meals all day, every day during your stay - all requirements catered for.

- 1 hour Balinese Massage

- Airport Transfers

- Workbook/Manual


9 DAY INSIGHT WORKSHOP RETREAT
BY MICHAL PASTERSKI

MARCH 2-10, 2019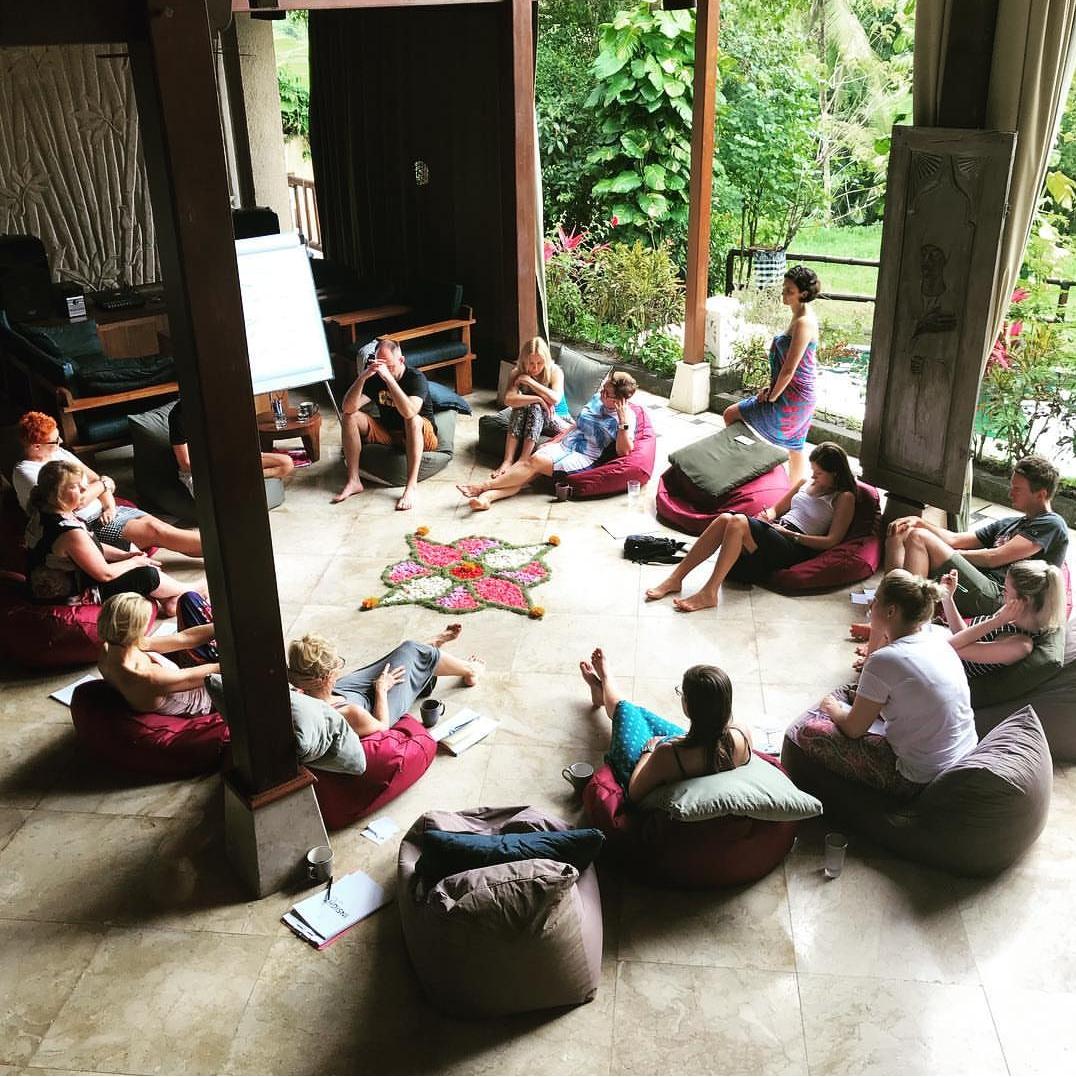 The Insight Retreat is The road to mental maturity.
During these 9 days and under the wings of two certified and experienced coaches (Michael Pasterski and Sandra Lasek), all participants will practice the techniques included in the Insight method described in a 50 page book by Michał Pasterski. You will also learn new techniques and different approaches to working on oneself including: Zen Coaching. Gestalt therapy. Mindfulness. Transpersonal coaching. Behavioral-cognitive therapy. Zen meditation.

Insight is a method which enables you to go through this process on your own, step by step.

You will be able to put this yakky, chaotic mind of yours at ease. You will gain a deep insight into your inner world. You will start to listen to the voice of your intuition. Consequently, you will find answers to the questions that are most important to you. You will be in touch with different parts of your personality and you will learn a whole set of practical tools for systematic self-work.

Check out their recent retreat at Villa Gaia by clicking - here
ABOUT MICHAL & SANDRA
Michał Pasterski is the founder of Life Architect, Planets and the Conscious Education Foundation. On a daily basis, he works as a coach and personal development coach. Michal's aim is to allow you to get to know yourself in-depth, free yourself from the self-destructive habits of your mind and achieve a state of mental maturity by understanding and thoroughly practicing the techniques included in the Insight method. Michal will also discuss how we can get rid of self-destructive mental habits by replacing them with emotional maturity and mental freedom.


Sandra Lasek is a psychologist and a coach, as well as a certified staff management specialist with a substantial work experience in this field. She graduated from York University in Canada and Maastricht University in the Netherlands.
WHAT IS INCLUDED
Accommodation in Villa Gaia (8 nights / 9 days = 7 full days of workshop + day of accommodation and check-out day)
Full board (3 meals a day)
Coffee, tea, lemonade, water and snacks during the workshops, including traditional Balinese sweets and desserts
Airport Transfers Both Ways

One Balinese massage at Karsa Spa

Tibetan Sound Therapy at Pyramids of Chi


NOURISH YOU SINGING RETREAT
BY BETSY HANSON


JULY 21-27



"Nourish You Singing Retreat" is a unique way to explore at a deeper level, our own voice and the stories we have around it. Within a supportive group environment we can shift, find and connect with a more authentic singing voice and experience the joy that comes in singing with others. Within a beautiful environment and being deeply nourished by others, you are freed up to re-connect with yourself and with other kindred spirits!


Over the last 20 years, Betsy has been a Choir Director and Workshop Facilitator and has run music programs for Youth and she is passionate about what she does!! Betsy takes great pleasure in creating choir arrangements by taking amazing songs and making them unique by creating a new version with 4 part harmonies and a range of different instruments or A cappella.


Daily singing sessions with Betsy Hanson - fabulous contemporary, world music and indigenous songs with gorgeous harmonies, exploring your voice, what it means to you to express yourself through singing as well as working together as a group to improve your skills and confidence. Whether or not you consider yourself a singer, you will discover a deeply important part of who you are as you immerse yourself in song and bring your music to the surface and out into the world.


Group sessions facilitated by Betsy Hanson and Milinda Rodziewicz - sitting together in a circle, you will have some thought-provoking discussions and honest, gentle conversations about authenticity, beauty, music, creativity, feeling good and learn a little more about how to ask ourselves better questions in order to move through life's sticky moments! Sharing your collective experiences and wisdom, you will come away with some great new ideas/thoughts/tools that will support you on your individual journeys.
VIEW OUR PAST RETREATS AT VILLA GAIA BY CLICKING -

HERE
Retreat Online Booking Form:
Terms and Conditions

Please click - HERE - to read the full terms & conditions policy which come to effect upon booking.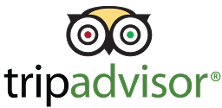 Copyright© Gaia Retreat Center