WELCOME TO GAIA RETREAT CENTER
UBUD, BALI
Villa Gaia is nestled in the heart of terraced rice fields and creative mecca of Ubud - the most desirable and grounding location in Bali and voted the friendliest town in Asia.
Our mission is to establish a foundation that supports the energetic statement that the more you give the more you receive. Our primary focus is to provide a wellness platform upon which those choosing to walk the path of personal transformation and evolution may find the inspiration and keys they require.
The view from the villa is quintessential Bali. Think swaying palm trees due, healthy breeze & wind chimes singing away, You can take a leisurely 15 minute stroll to town and discover a vast array of markets, world class raw & vegan restaurants, Balinese warungs (kitchen) and a plethora of healers, spas and yoga studios.
Ngurah Rai International Airport (Bali's international airport) is just 90 minutes away from our villa making it a relaxing destination to travel to. Our friendly staff can also arrange tours during your stay if you wish to explore more of the island. And since Bali is a fairly small island, you can plan many exciting adventures and day's trip around the island while you retreat at our villa.

The grand entrance of Villa Gaia opens up to marble and teak wood that has 8 bedrooms, 9 bathrooms, private spa room with sauna and hot tub, full Western-standard kitchen, private catering kitchen, dining room, large screen projection, full staff and a beautiful infinity pool perched at the edge of the rice fields with decks and views to soothe the body and mind.
Our retreat programs have been running for over 8 years combining detox, yoga, meditation - to all backgrounds who are dedicated to spiritual transformation, personal development, prosperity, health and wellness.
PERSONALIZED DETOX & YOGA RETREATS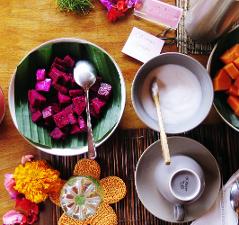 Craving a change in your lifestyle, dietary habits & wish to give yourself a gift of personal growth? Our light and deep cleanse programs are an excellent choice for you.
TRANSCENDENTAL MEDITATION
®

RETREAT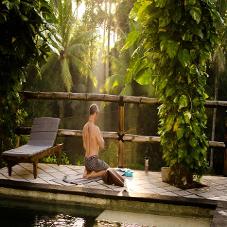 Transcendental Meditation (TM) is an incredibly profound and simple, effortless technique that anyone can learn and enjoy, helping reduce stress, trauma, high blood pressure to diabetes.
PRIVATE RENTAL - GAIA RETREAT CENTER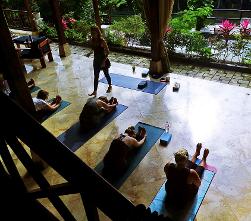 We love hosting retreats, reunions, trainings and workshops while helping you design a sacred space to learn, recharge and grow. Whatever your reason is for renting out Villa Gaia, we've got you covered.
UPCOMING RETREATS & WORKSHOPS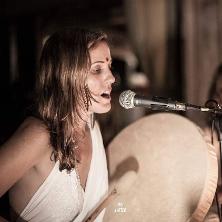 From yoga, nutrition, self development, breathwork, healing, music, creative arts, teacher trainings - discover the lineup of diverse events organized by visiting guest teachers at Villa Gaia.
I do not want my house to be walled in on all sides and my windows to be stuffed. I want the cultures of all lands to be blown about my house as freely as possible

- Ghandi
Panoramic Tour of Gaia Retreat Center...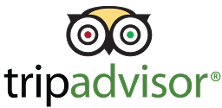 Copyright© Gaia Retreat Center