UPCOMING EVENTS AT GAIA RETREAT CENTER
Personal growth, continuous improvement, lifelong learning…these are mantras for many people today. But good intentions often don't become action.
Recognizing when we've slipped into the stagnant waters of stability, comfort & complacency, certainly isn't easy. It happens so gradually until one day we notice how out of shape we have become, physically, mentally and energetically.
And sometimes we need guidance, encouragement and full support by experts to revamp our lifestyle while being well looked after over healthy meals, therapeutic treatments to supplement the new journey and most importantly, disconnect from daily demands to fully focus on OURSELVES.
Our upcoming retreats curated by inspiring facilitators from around the world are designed to catapult your life to the next chapter - empowering you to raise the bar up higher in your personal & professional life, held at our supportive sanctuary Gaia Retreat Center in the lush tropics of Ubud, Bali.
Explore the retreats below and how you can sign up to the one that resonates best with you . . .
INSIGHT WORKSHOP RETREAT
BY MICHAL PASTERSKI
February 24 - March 3, 2018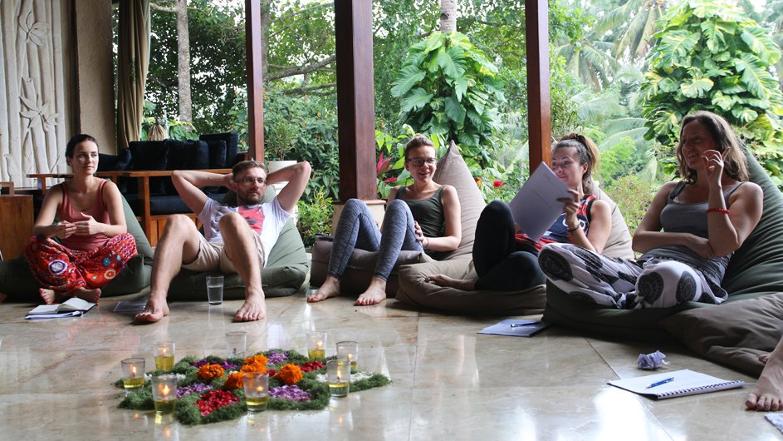 The Insight Retreat is The road to mental maturity.
Michał Pasterski is the founder of Life Architect, Planets and the Conscious Education Foundation. On a daily basis, he works as a coach and personal development coach.
The aim of the retreat is to get to know oneself in-depth, free yourself from the self-destructive habits of your mind and achieve a state of mental maturity by understanding and thoroughly practicing the techniques included in the Insight method. I also talk about how we can get rid of self-destructive mental habits by replacing them with emotional maturity and mental freedom.
During these 9 days we will practice the techniques included in the Insight method described in the book by Michał Pasterski. We will also learn new techniques and different approaches to working on oneself including: Zen Coaching. Gestalt therapy. Mindfulness. Transpersonal coaching. Behavioral-cognitive therapy. Zen meditation
What is included?


Accommodation in Villa Gaia (8 nights / 9 days = 7 full days of workshop + day of accommodation and check-out day)
Full board (3 meals a day)
Coffee, tea, lemonade, water and snacks during the workshops, including traditional Balinese sweets and desserts
Transfer from the airport to Denpasar (the only airport on Bali) to the accommodation on 24/02
Transfer from the accommodation to the airport on 4.03
Activities described in the section "Practice in the field" (transport and admission ticket)
One Balinese massage at Karsa Spa
Group insurance
INNER GODDESS RETREAT
BY NAIMA & VERONICA
March 4-8, 2018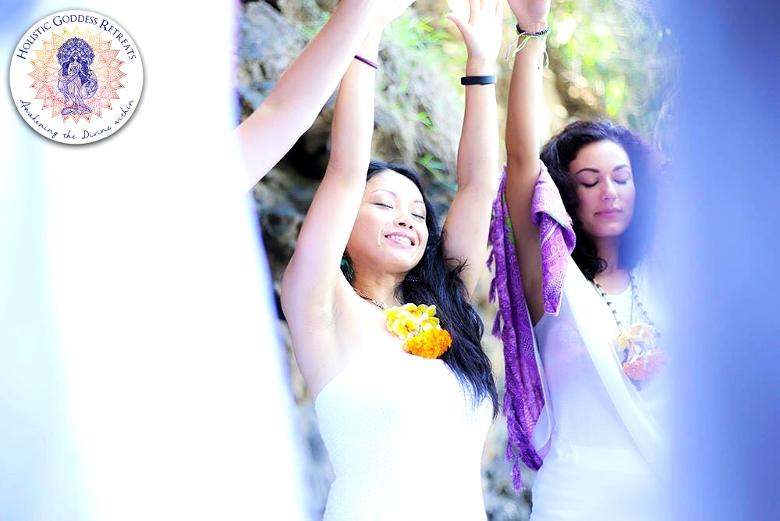 Join Veronica & Naima on a 5 day magical and sacred adventure to an island known for it's spiritual healing energy, to be filled with wholesome goodness to feed your mind, body and spirit. You are invited to retreat from your daily life into a sacred space of healing and beauty to reset and transform. As you release what no longer serves you, you will consciously choose to see the beauty and perfection in life, become more aware, rise to an elevated state of being, honor your temple, and purify your soul. Through ceremony and creative projects, you will call in prosperity, celebrate your divine feminine power, and ignite your inner Goddess.
We'll be diving into the true Goddesses that we are – connecting to our inner radiance and beauty, removing ancestral blocks and limitations, loving ourselves deeply, planting our dreams and manifesting our sacred desires, tapping into universal abundance, living from a place of truth and authenticity, feeling our magnificence and honoring our path in deep gratefulness. We will also explore all of the beauty that Bali has to offer, with beautiful and deeply healing ceremonies at a natural waterfall, a sacred water temple experience, a one-of-a-kind pyramidical sound healing temple visit, Balinese outdoor market shopping in Ubud and more. All organic farm to table meals and a massage will be all inclusive. A one-on-one healing session can optionally be scheduled with Veronica and/or Naima, for an additional charge.
What is included?


- Welcome dinner & settling in on March 4th and we begin our full day of soul honoring activities on March 5th in the morning
- Amazing retreat house accommodations shared with other Holistic Goddess Retreat guests, with a comfy bed of your own
- Ground transportation to and from the airport and for excursions
- Nourishing organic breakfasts, lunches and dinners
- Sisterhood circles and workshops that will assist you into awakening your fully enlivened spirit
- Beautiful and deeply healing ceremonies at a natural waterfall
- Titra Empul Water Temple experience and blessing
- A one-of-a-kind pyramidical sounds healing temple excursion
- Balinese outdoor market shopping excursion
- Balinese massage
This will be a highly relaxing experience together, as we work to clear the entanglements of your mind, and learn techniques for how to stay clear and balanced, and enhance your connection to your divine spirit.
VINYASA & RESTORATIVE YOGA RETREAT
BY DAVID MAGONE
April 14-20, 2018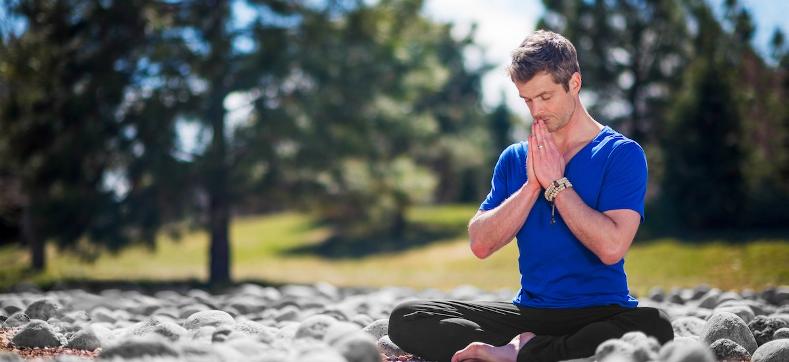 Marking his second return from Boston to Bali, David Magone, director of Pranavayu Yoga school and one of the first non-Tibetan teachers authorized to teach Mangalam Yantra Yoga, a secret Buddhist Yoga practice dating from the 10th century A.D., invites you to join his curated 7 day yoga retreat. In addition to teaching PranaVayu Yoga and Mangalam Yantra Yoga, David presents Dharma courses on a variety of sutra topics under his teacher - Khenpo Migmar's guidance - and continues to attend ongoing classes in Vajrayana Buddhism (Highest Yoga Tantra) at the Sakya Center in Harvard Square.
His inspirational work and decades of experience will be shine through in his upcoming retreat by synthesizing two yoga classes per day (morning vinyasa and evening yin/restorative) along with mantra based meditation. Mantra, which means "protection for the mind" is a powerful tool that can be used to calm anxiety, cleanse the energy system, and develop deeper meditative insights. All participants in the retreat will be eligible to receive a traditional mantra transmission, and instructions on how to integrate it into daily yoga and meditation practices.


What is included?


Morning Vinyasa and Afternoon Yin and Restorative influenced classes
Airport pickup and drop off
Shared room
Daily organic healthy breakfast
Far Infrared sauna sessions
Access to hot tub soft jacuzzi and private pool
Discounted massages at $15 per hour

Free shuttle drop off into town
MINDSET RETREAT
BY GEORGINA NOEL
May 8-13, 2018
Feeling stagnant in life and craving for something BIG and DECADENT to propel you forward & give you the traction to get to your next level?
Join powerhouse Georgina Noel, a Mindset and Life Transformation Coach, Certified Advanced EFT and NLP Practitioner based in Jersey C.I. on a mission to empower you with the necessary skills and tools, having you walk away feeling revamped with a new perspective on WHO YOU ARE. . .what you are capable of and how you CHOOSE to show up in the world.
This retreat is the perfect choice for you you if:
✓ You KNOW there is something inside you that you are afraid of or that keeps you playing small and you WANT THAT GONE!
✓ You want to play a bigger game in LIFE, but you have fears and beliefs that are holding you back.
✓ You DISLIKE small talk and thrive in an environment where you feel safe to bring DEEP CONVERSATIONS & ALL of you to the party
✓ You KNOW you can hold a powerful space for others and this FEEDS your soul. Reciprocal energy!
✓ You have been looking for something to ease the aching inside.
✓ You want to laugh endlessly off with a bunch of women who are weirdos, misfits, the crazy ones, the black sheep, the ones who NEVER feel like they've truly belonged… Well, sister, get ready to feel BELONGED… Because… You are ONE OF US!
The goal is to have you leaving with a new perspective on WHO YOU ARE. . .what you are capable of and how you CHOOSE to show up in the world.


What is included?


7.30am Guided meditation
8.30am Breakfast (Daily journal task set)
9.30am – 12.30pm Time for journaling (by the pool with a coconut…. Or in your room. You decide!)
12.30pm Lunch
Afternoon gathering for Deep Dive conversation and mindset work (tapping and Matrix work will be done here if necessary)
More time to luxuriate
Dinner together
Evening you are free to do whatever you DESIRE (although one night will involve dancing –just us outdoors in the beautiful sunset and balmy air!)
_________________________________________________________________________

Airport Transfers & Accommodation from 8th May for 4 nights (you can add the evening of 12th for an extra £50)

_________________________________________________________________________


Book Now!

Early Bird Pricing (£300 off!) in effect until 31st January


THE GODDESS RETREAT
BY UMA SPENDER
May 27-June2, 2018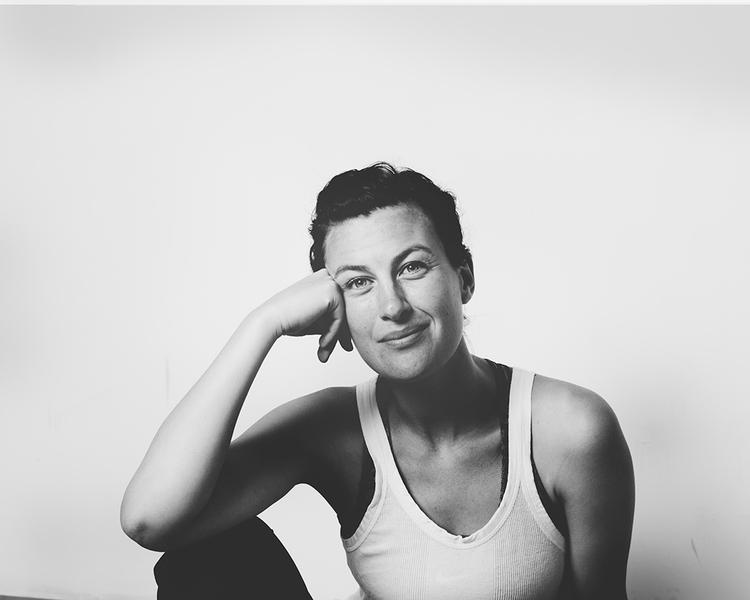 DIVINE FEMININE IMMERSION. SHAKTI TANTRA YOGA. MEDITATION. MANTRA. MYTHOLOGY

A place to unravel, open & bloom. This down-to-earth 7 day retreat led by Uma Spender is is a refreshing way to start 2018, connect with your deepest wisdom and recharge on every level. Each day we will immerse in the sacred feminine; explore the ancient wisdom of the Goddesses of Yoga Mythology and cultivate presence in our modern lives. It's deeply nurturing and a hike up Mt Batur with Luh Manis local Balinese priestess to watch the sunrise wraps up the retreat beautifully.


What is included?

- 6 nights deluxe eco-resort accommodation at Villa Gaia (twin share)

- 6 Morning Shakti Flow Yoga sessions

- 6 Afternoon Deepening Yoga sessions. Including Restorative/ Deep Yin/ Yoga Therapy for Hormone Balancing & Yoga for Deep Healing

- 6 X Morning Sacred Circle & 6 X Evening Circle/ Meditations/ Chanting

- Understanding & Charting Your Cycle - class & open discussion

- Delicious & Healthy meals all day, every day during your stay - all requirements catered for

- 1 hour Balinese Massage

- Airport Transfers

- Workbook/Manual


TWO RIVERS RETREAT
BY Alla Demutska
July 1-7 & 7-13 , 2018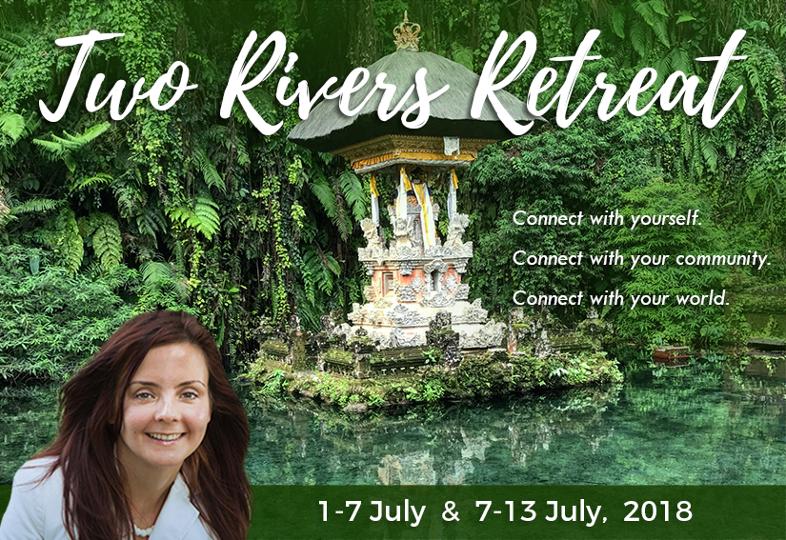 Do you find yourself doubting your decisions? Do you struggle with feelings of inferiority? Have you lost direction in life, and lack time and space for yourself? Do you feel overwhelmed with anxiety? If you answered yes to any of the above questions, this retreat is for you.

Join Dr Alla Demutska, (PostGradDip and GradDip in Psychology, Melbourne University, DPsych (Clinical), Monash University) on a week-long mindfulness and healing retreat. As a clinical psychologist Dr Alla spent years helping people grow, overcome challenges and unlock the joy within them. Her retreats are uplifting, fun and invite practices in exploration of the powerful skills of mindfulness and mindful self-compassion. Most of all, they are about connection.

Based on research and models from neuroscience, the retreat program combines mindfulness and mindful self-compassion practices, as well as values exploration from Acceptance and Commitment therapy. Included as well is an interactive and engaging program with theoretical components, lots of practical exercises, group work, and working in pairs.
In this retreat, you will learn how to:

• Be kind to yourself
• Develop tools for emotional resilience and equanimity
• Increase self understanding instead of judging and criticizing perceived failures
• Learn how to manage your inner critic
• Accept being imperfect.
• Give people your full attention • Be kind to others
• Be present in the world
• Restore your balance
• Improve your well-being
• Deal better with life challenges
• Slow down

With only two retreats a year held at Villa Gaia, this is your chance to do something for yourself, take time off to focus on improving your quality of life and to slow down, commit to yourself, and to learn how to make your life more fulfilled.

------

Choose your preferred dates:
1-7 of July 2018
7-13 of July 2018

------

What is included?


- 6 nights 5 days deluxe eco-resort accommodation at Villa Gaia (twin share rooms and one luxury dorm 4 people sharing)

- Carefully developed program based on mindfulness, mindful self-compassion, and Acceptance and Commitment therapy principles

- Two experienced facilitators

- Small group size [maximum 16 people] providing community, connection, and personalised approach for each attendee

- Healthy and delicious meals each day, including local Balinese dishes, Indonesian cuisine and pan-Asian flavours.

- Yoga sessions every morning

- Mindful cooking class exploring local cuisine

- Mindful nature walk

- 1 hour Balinese Massage

- Workbook based on information and exercises experienced during retreat

- Transfers to and from Denpasar International Airport


Retreat Online Booking Form:
Terms and Conditions

Please click - HERE - to read the full terms & conditions policy which come to effect upon booking.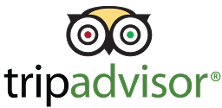 Copyright© Gaia Retreat Center