VINYASA & RESTORATIVE YOGA RETREAT
BY DAVID MAGONE
April 14-20, 2018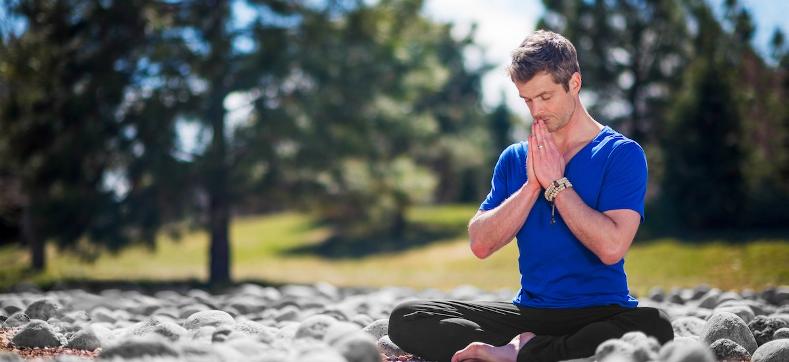 Marking his second return from Boston to Bali, David Magone, director of Pranavayu Yoga school and one of the first non-Tibetan teachers authorized to teach Mangalam Yantra Yoga, a secret Buddhist Yoga practice dating from the 10th century A.D., invites you to join his curated 7 day yoga retreat. In addition to teaching PranaVayu Yoga and Mangalam Yantra Yoga, David presents Dharma courses on a variety of sutra topics under his teacher - Khenpo Migmar's guidance - and continues to attend ongoing classes in Vajrayana Buddhism (Highest Yoga Tantra) at the Sakya Center in Harvard Square.
His inspirational work and decades of experience will be shine through in his upcoming retreat by synthesizing two yoga classes per day (morning vinyasa and evening yin/restorative) along with mantra based meditation. Mantra, which means "protection for the mind" is a powerful tool that can be used to calm anxiety, cleanse the energy system, and develop deeper meditative insights. All participants in the retreat will be eligible to receive a traditional mantra transmission, and instructions on how to integrate it into daily yoga and meditation practices.


What is included?


Morning Vinyasa and Afternoon Yin and Restorative influenced classes
Airport pickup and drop off
Shared room
Daily organic healthy breakfast
Far Infrared sauna sessions
Access to hot tub soft jacuzzi and private pool
Discounted massages at $15 per hour

Free shuttle drop off into town
THE GODDESS RETREAT
BY UMA SPENDER
May 27-June2, 2018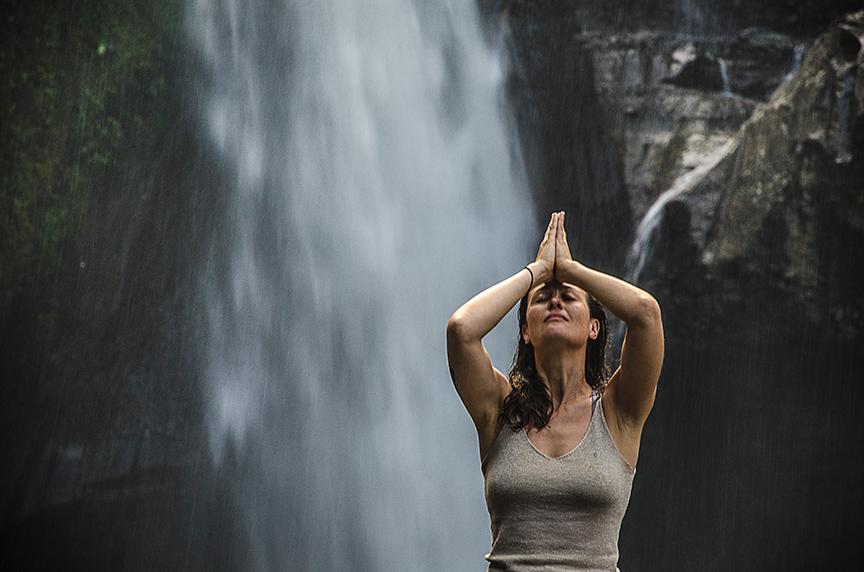 DIVINE FEMININE IMMERSION. SHAKTI TANTRA YOGA. MEDITATION. MANTRA. MYTHOLOGY

A place to unravel, open & bloom. This profound, down-to-earth 7 day retreat led by Uma Spender is designed to help you connect with your deepest wisdom and recharge on every level. Each day we will immerse in the sacred feminine; explore the ancient wisdom of the Goddesses of Yoga Mythology and cultivate presence in our modern lives.
A hike up Mt Batur to watch the sunrise and a water ceremony at Sebatu led by local Balinese priestess Luh Manis are just some of the unique highlights!


What is included?

- 6 nights deluxe eco-resort accommodation at Villa Gaia (twin share)

- 6 Morning Shakti Flow Yoga sessions

- 6 Afternoon Deepening Yoga sessions. Including Restorative/ Deep Yin/ Yoga Therapy for Hormone Balancing & Yoga for Deep Healing

- 6 X Morning Sacred Circle & 6 X Evening Circle/ Meditations/ Chanting

- Understanding & Charting Your Cycle - class & open discussion

- Delicious & Healthy meals all day, every day during your stay - all requirements catered for

- 1 hour Balinese Massage

- Airport Transfers

- Workbook/Manual


7 DAY ASHTANGA YOGA IMMERSION
BY IMAN
June 16-22, 2018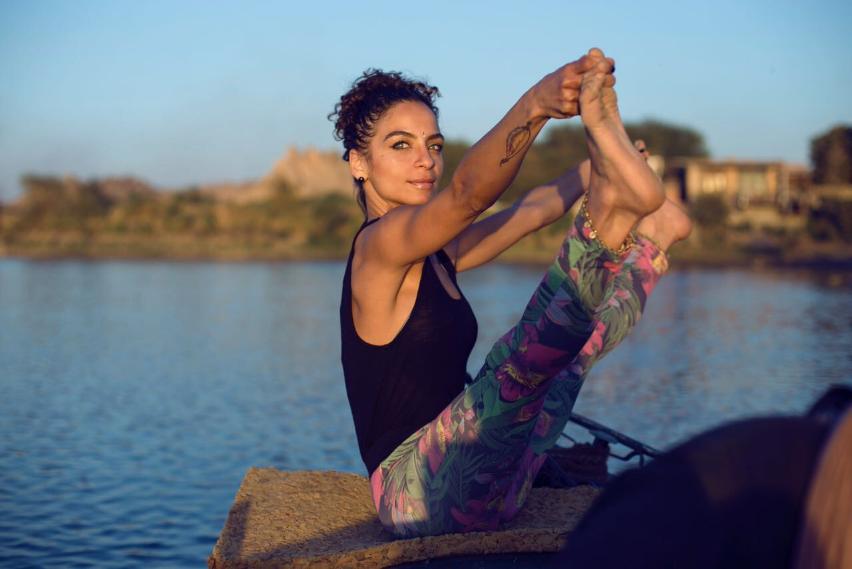 From India to Egypt to Bali, Iman El-Sherbiny, a KPJAYI authorised Ashtanga yoga teacher invites you to reset and return to your deeper sense of self while immersing in the traditional 8 limbed path of yoga across 7 days in beautiful Bali. Whether you are a seasoned practitioner or a beginner, this retreat is the perfect time to delve deeper into your practice, enjoy the space at Villa Gaia to relax, and take well deserved timeout to absorb the magical surroundings of Bali.
Iman's Ashtanga yoga retreat is the ultimate getaway from your daily life and an opportunity to step into a sacred space of healing and transformation. With a beautiful pristine environment and amazing nourishing food, this retreat will be a great opportunity to revive as well as deepen your understanding of yoga.

BIO
Iman El-sherbiny is an Authorised Ashtanga yoga teacher with a dedicated following in Egypt. She is the founder of Ashtanga Yoga Egypt ,developed two mysore programs in Cairo and has been spreading the Ashtanga yoga message since 2010. She spent many years immersing herself in Ashtanga yoga and its practices, studying with her teacher Sharath Jois in Mysore and with many of Ashtanga yoga's renowned certified teachers. Among her teachers were Petri Raisanen, Rolf Naujokat, Eddie Stern, Guy Donahaye, Noah Williams, Michael Gannon, Clayton Horton, & Basia lipska. In 2012 she received Sharath's blessings and was authorised to teach. Iman is a sincere believer in the Ashtanga yoga method and her teaching is rooted in her own disciplined and dedicated practice. She strongly believes in yoga to be a powerful tool for change and can transform anyone's life through regular practice. Her strong, yet soft and playful approach helps students cultivate awareness with their body, a steady and clear mind and a healthy easy filled life.
What is included?

Transportation from and to the airport

Charming retreat house at Villa Gaia in Ubud, Bali

Welcome Dinner, orientation and a light restorative yoga session on June 16th

Morning LED class on June 17th

Traditional Mysore style guided self practice starts June 18th to June 22nd.

3x afternoon restorative yoga sessions to balance our dynamic morning practice.

Introduction to Pranayama

Alignment & Asana workshop

Meditation, chanting and healing circles.

Nourishing daily breakfasts using locally sourced fresh ingredients

Balinese Outdoor market shopping experience

Group Outings in Ubud

Discounted Balinese Massages

Far Infrared Sauna and access to hot tub Jacuzzi and chlorine-free private pool at Gaia Retreat Center



TWO RIVERS MINDFULNESS & HEALING RETREAT
July 1-7 & July 7-13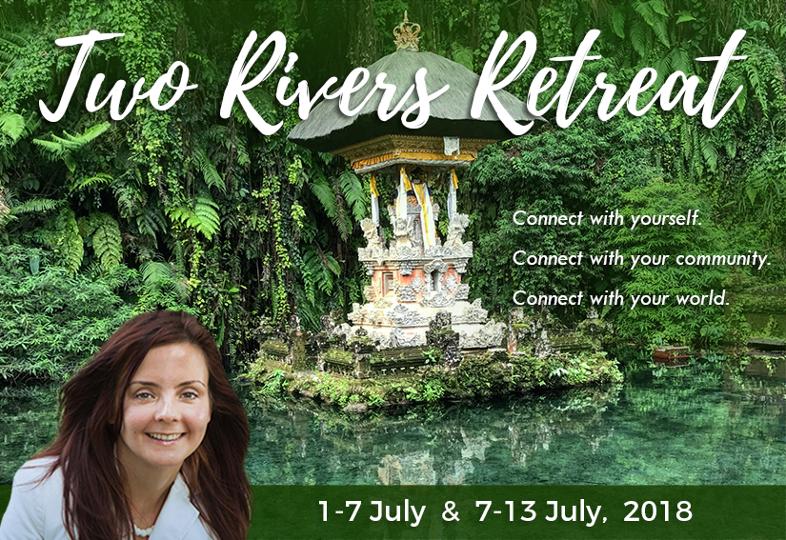 Do you find yourself doubting your decisions? Do you struggle with feelings of inferiority? Have you lost direction in life, and lack time and space for yourself? Do you feel overwhelmed with anxiety? If you answered yes to any of the above questions, this retreat is for you.

Join Dr Alla Demutska, (PostGradDip and GradDip in Psychology, Melbourne University, DPsych (Clinical), Monash University) on a week-long mindfulness and healing retreat. As a clinical psychologist Dr Alla spent years helping people grow, overcome challenges and unlock the joy within them. Her retreats are uplifting, fun and invite practices in exploration of the powerful skills of mindfulness and mindful self-compassion. Most of all, they are about connection.

Based on research and models from neuroscience, the retreat program combines mindfulness and mindful self-compassion practices, as well as values exploration from Acceptance and Commitment therapy. Included as well is an interactive and engaging program with theoretical components, lots of practical exercises, group work, and working in pairs.
In this retreat, you will learn how to:

• Be kind to yourself
• Develop tools for emotional resilience and equanimity
• Increase self understanding instead of judging and criticizing perceived failures
• Learn how to manage your inner critic
• Accept being imperfect.
• Give people your full attention • Be kind to others
• Be present in the world
• Restore your balance
• Improve your well-being
• Deal better with life challenges
• Slow down

With only two retreats a year held at Villa Gaia, this is your chance to do something for yourself, take time off to focus on improving your quality of life and to slow down, commit to yourself, and to learn how to make your life more fulfilled.

------

Choose your preferred dates:
1-7 of July 2018
7-13 of July 2018

------

What is included?


- 6 nights 5 days deluxe eco-resort accommodation at Villa Gaia (twin share rooms and one luxury dorm 4 people sharing)

- Carefully developed program based on mindfulness, mindful self-compassion, and Acceptance and Commitment therapy principles

- Two experienced facilitators

- Small group size [maximum 16 people] providing community, connection, and personalised approach for each attendee

- Healthy and delicious meals each day, including local Balinese dishes, Indonesian cuisine and pan-Asian flavours.

- Yoga sessions every morning

- Mindful cooking class exploring local cuisine

- Mindful nature walk

- 1 hour Balinese Massage

- Workbook based on information and exercises experienced during retreat

- Transfers to and from Denpasar International Airport


WILD RADIANT WOMAN RETREAT
BY NATALIE BONDINE
August 7-12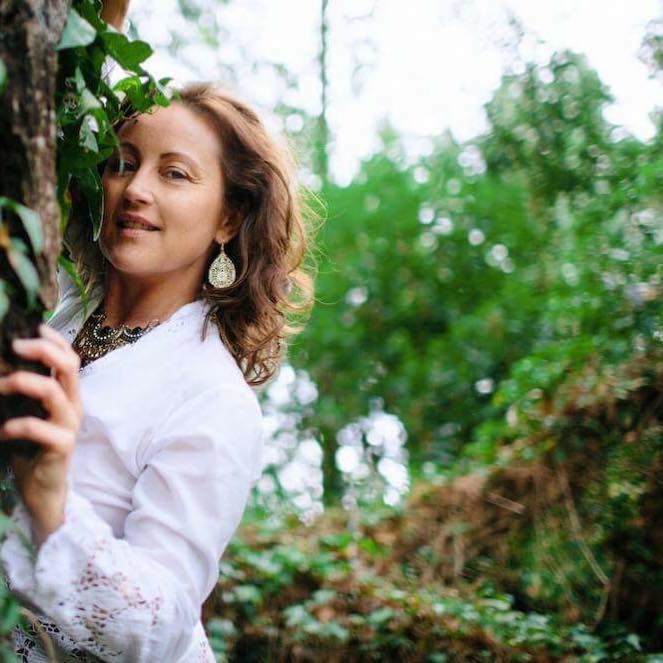 Come home to yourself as a RADIANT WILD WOMAN - your true essence 💕

I'm super excited to be once again leading this retreat after many years of spending time on the Island of the Goddess.

You'll open up to new and expanded sexual awareness, how to access greater ecstasy, how to expand our innate wise woman, how to allow the power of love to manifest more fully in your life.

Because how we feel about ourselves as women is of paramount importance for fulfilment in relationships and in life as a whole. As we relax into our innate nature of love and compassion, we discover a tremendous, ever flowing resource of feminine power, beauty and resilience.

This is an opportunity to spend time with other women-coming home to our deepest resources. We are able to see ourselves in the mirror of our sisters, and in this way to nurture many aspects of ourselves which may have been neglected.

You will be deeply supported as you journey HOME.



What is included?

• 3 Virtual WILD RADIANT WOMEN circles pre- retreat ( see details below)
• 6 days/5 Nights Luxury boutique accomodation
• High vibrational Vegetarian meals
• Daily Taoist Women's Practices for Longevity & Radiance
• Breathwork, Devotional Dance Practices & Ritual
• Evening Tantra Lounge practices for Women
• 1 customised Women's Balinese Massage
• Roundtrip transfer from Airport
• Free flow ozone drinking water, tea & coffee.


ABOUT NATALIE :

For over 20 years I have been teaching various teachings including Tantric & Kundalini yoga, Taoist practices for Women, Transpersonal Counselling & Naturopathy and have honed my craft by working closely with the human body and Women's health for tens of thousand of hours .

My particular specialty is navigating the vast waters of Tantra & the container of Relationships, and how our Life -force energy can be harnessed for all areas of our lives, our creativity and our power as women.

My greatest influences have been the teachings of the Tao, the poetry of Khalil Gibran and most significantly my Shamanic Teacher. I've trained with the very top of Tantra teachers in the world including a year long training with Layla Martin, apprentice to Michaela Boehm, and Master Mantak Chia.

It is a never ending journey of unfoldment – falling & rising into BLISS

My path has taken me along a vast array of life experiences in Self & Expression, Self & Shame & Self & Love and my firm conclusion is that it all comes back to LOVE. I'm particularly fascinated by Shadow work- a kind of unconscious part of our personality – I believe this is where we hide our most creative potential.

My work is to support you as you navigate the challenges of being human and finding true intimacy within yourself. After all – to know oneself is to live with true abandonment.

Your Darkness Sparkles....
9 DAY INSIGHT WORKSHOP RETREAT
BY MICHAL PASTERSKI
March 2-10, 2019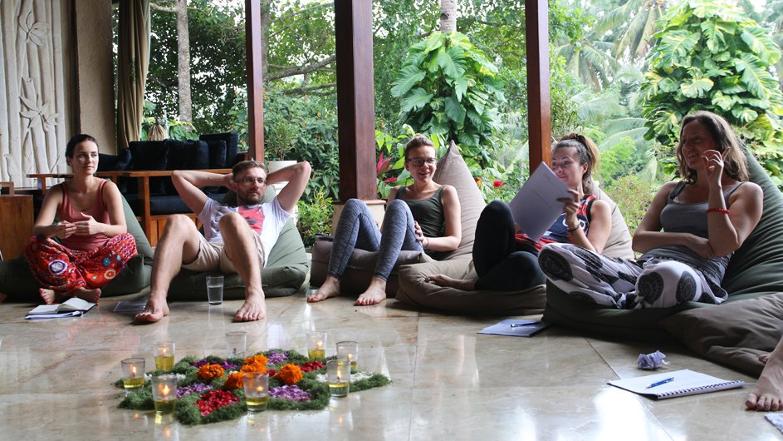 The Insight Retreat is The road to mental maturity.
Michał Pasterski is the founder of Life Architect, Planets and the Conscious Education Foundation. On a daily basis, he works as a coach and personal development coach.
The aim of the retreat is to get to know oneself in-depth, free yourself from the self-destructive habits of your mind and achieve a state of mental maturity by understanding and thoroughly practicing the techniques included in the Insight method. Michal will also discuss how we can get rid of self-destructive mental habits by replacing them with emotional maturity and mental freedom.

Sandra Lasek is a psychologist and a coach, as well as a certified staff management specialist with a substantial work experience in this field. She graduated from York University in Canada and Maastricht University in the Netherlands.
During these 9 days and under the wings of two certified and experienced coaches (Michael Pasterski and Sandra Lasek), all participants will practice the techniques included in the Insight method described in a 50 page book by Michał Pasterski. You will also learn new techniques and different approaches to working on oneself including: Zen Coaching. Gestalt therapy. Mindfulness. Transpersonal coaching. Behavioral-cognitive therapy. Zen meditation.

Insight is a method which enables you to go through this process on your own, step by step. You will be able to put this yakky, chaotic mind of yours at ease. You will gain a deep insight into your inner world. You will start to listen to the voice of your intuition. Consequently, you will find answers to the questions that are most important to you. You will be in touch with different parts of your personality and you will learn a whole set of practical tools for systematic self-work.
What is included?


Accommodation in Villa Gaia (8 nights / 9 days = 7 full days of workshop + day of accommodation and check-out day)
Full board (3 meals a day)
Coffee, tea, lemonade, water and snacks during the workshops, including traditional Balinese sweets and desserts
Airport Transfers Both Ways

One Balinese massage at Karsa Spa

Tibetan Sound Therapy at Pyramids of Chi
Group insurance



VIEW OUR PAST RETREATS AND TRAININGS HELD AT VILLA GAIA BY CLICKING

HERE
Retreat Online Booking Form:
Terms and Conditions

Please click - HERE - to read the full terms & conditions policy which come to effect upon booking.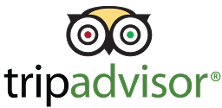 Copyright© Gaia Retreat Center